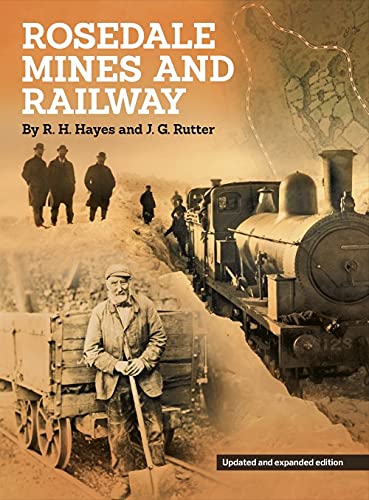 Almost one hundred years after they closed, Rosedale's ironstone mines and railway are a unique legacy which gives visitors and enthusiasts an opportunity to explore and discover the dale's little known but nationally important contribution to the Industrial Revolution.
With updated research, maps, photographs, illustrations and track plans, this book documents the dramatic growth, heyday and decline of the Rosedale Mines and Railway.
The original book dating from 1974 has been extensively revised and updated with assistance from NERA members.
R.H. Hayes and J.G. Rutter
Scarborough Archaeological and Historical Society, 2021
£8.00 plus £2.80 post & packing from Amazon
Softcover, 159 pages
ISBN 9780902416123
https://www.sahs.org.uk/Publications-of-the-Scarborough-Archaeological-and-Historical-Society.html