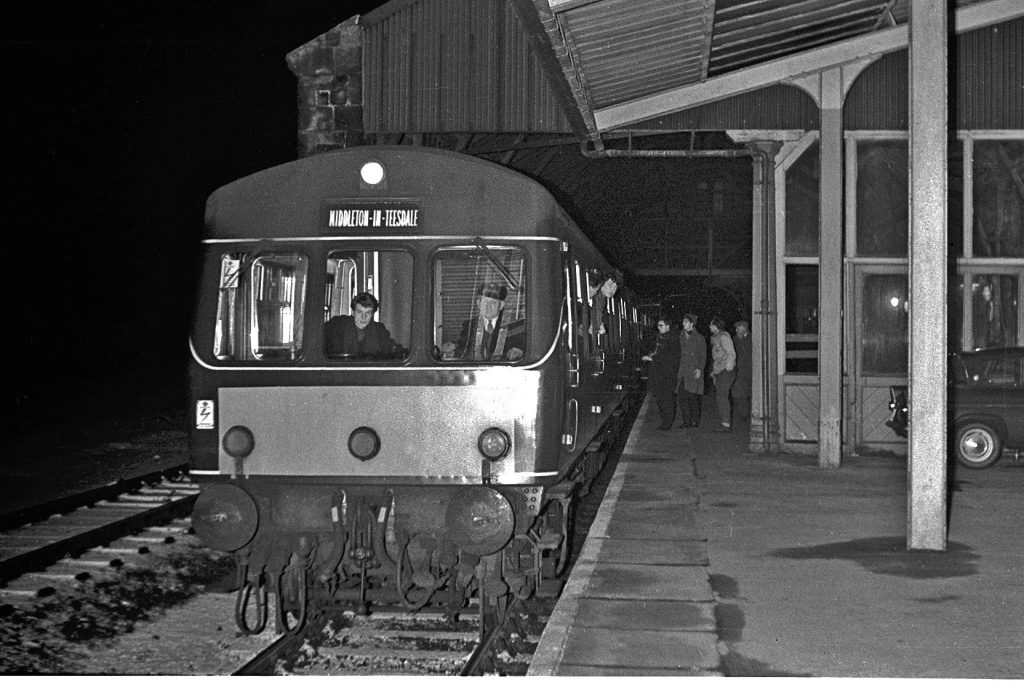 Our member John McCrickard writes:
Today we remember the withdrawal of passenger services between Darlington and Middleton-in-Teesdale, the last trains formed of the usual DMUs running on Saturday, 28 November 1964, the weather being clear and cold, with snow on the ground.
The final train, the 7.00pm Middleton to Darlington, ran in the dark, with farewell salutes upon departure and at the stations along the line, which officially closed on and from Monday, 30 November 1964. It lingered on for goods traffic until April 1965, and a further year to serve the Forcett branch for quarry freight trains.
I look forward to contributing to the planned NERA book dedicated to the former Darlington & Barnard Castle and Tees Valley Railways, both so often overshadowed by the former Trans-Pennine Stainmore line in published histories.