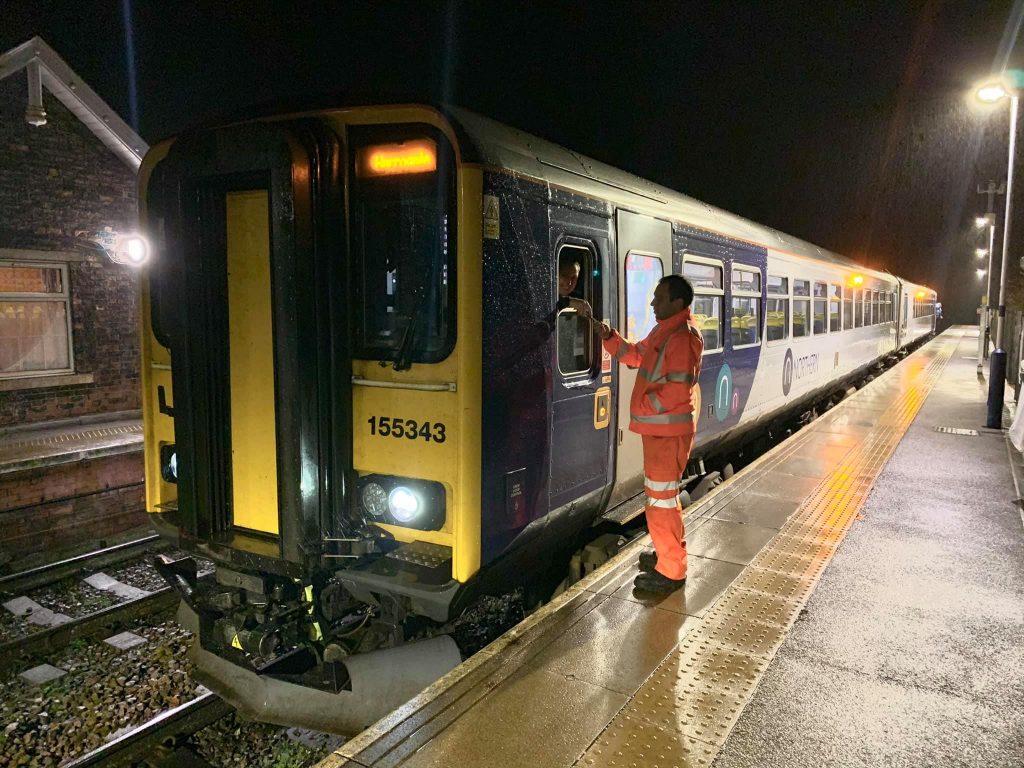 On a wet Saturday night, 21 November 2020, the last train to carry a key token between Poppleton and Hammerton is seen on arrival at Hammerton. This was 2C75, the 22:44 York to Leeds (on this occasion actually terminating at Harrogate), and is seen at 22:58 as the driver hands key No.23 to Signalman Chris Rood. Key token working has been superseded by tokenless block.
The new tokenless block instrument is the small grey box to the right of the redundant key token machine; on the left is the absolute block instrument for the double line section to Cattal.
The Poppleton to Hammerton section was reduced to single track as an economy measure in June 1972. Next weekend, 28 & 29 November, will see replacement of key token working on the section from Cattal to Knaresborough.