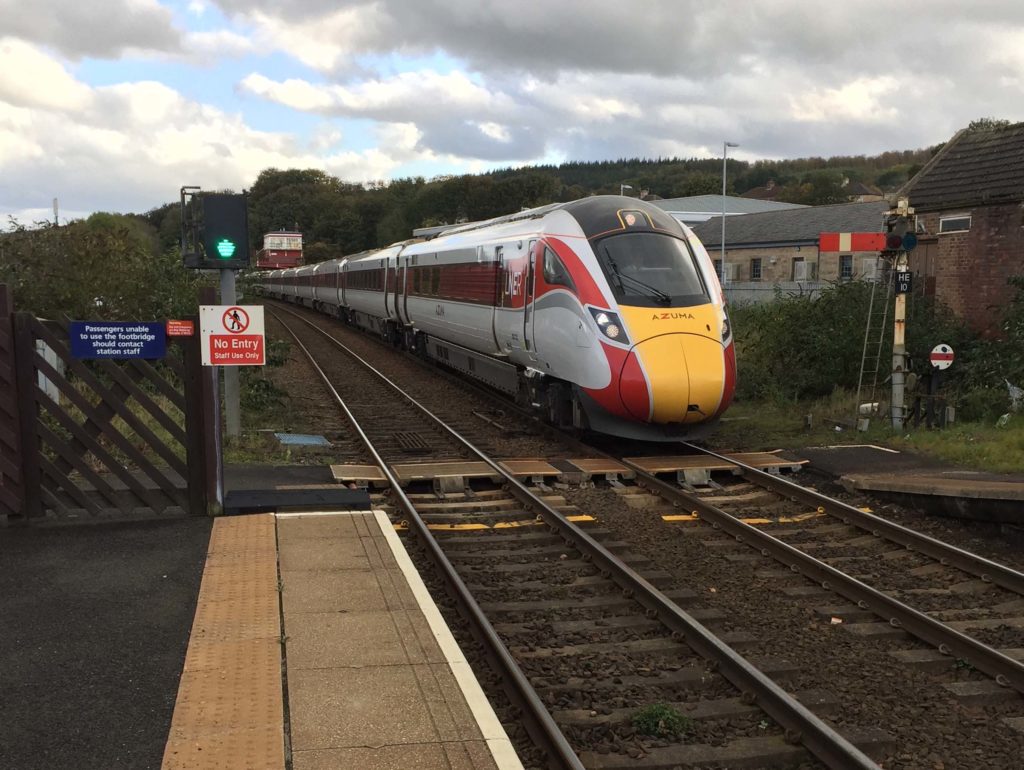 On Saturday 12 October traffic was diverted from the East Coast Main Line via Hexham and Carlisle. Here we see Azuma 800 103 on 1S12, the 10.30 Kings Cross to Edinburgh, running on diesel power and passing Hexham on time at 14.22. Only workings which would previously have been handled by Class 91 electrics and Mark 4 sets were covered by the Azumas, thus avoiding the need for a Class 67 to drag the electric loco to Carlisle. The train arrived at Edinburgh Waverley at 17.04.
Note the NER "bridge cabin" in the distance (Hexham SB, formerly Hexham East) and the two designs of signal, an LED colour light and a semaphore.
Check back soon for another posting!